As if everything that leads up to sending out a press release is not enough to sap the energy of PR folks, they are also expected to create an end-of-day update for management. They must compile data on outreach (who all responded, etc.), collect each media mention, create a shiny report, and send it out. At the end of the day, this can get tiring. Given our commitment to making every step of the PR workflow a bit easier, we decided to automate it. Now, once you've sent out your press release, you PR folks can think of booking a spa treatment or catching a Netflix series, rather than pulling an all-nighter with a summary report.
And it gets better! Our customers receive an email at 6 PM in their inbox with a summary report of everything that happened on a pitch. And if there is any coverage the next day, they receive an update.
Here's what it looks like:
#1 See the summary of your pitch performance on the go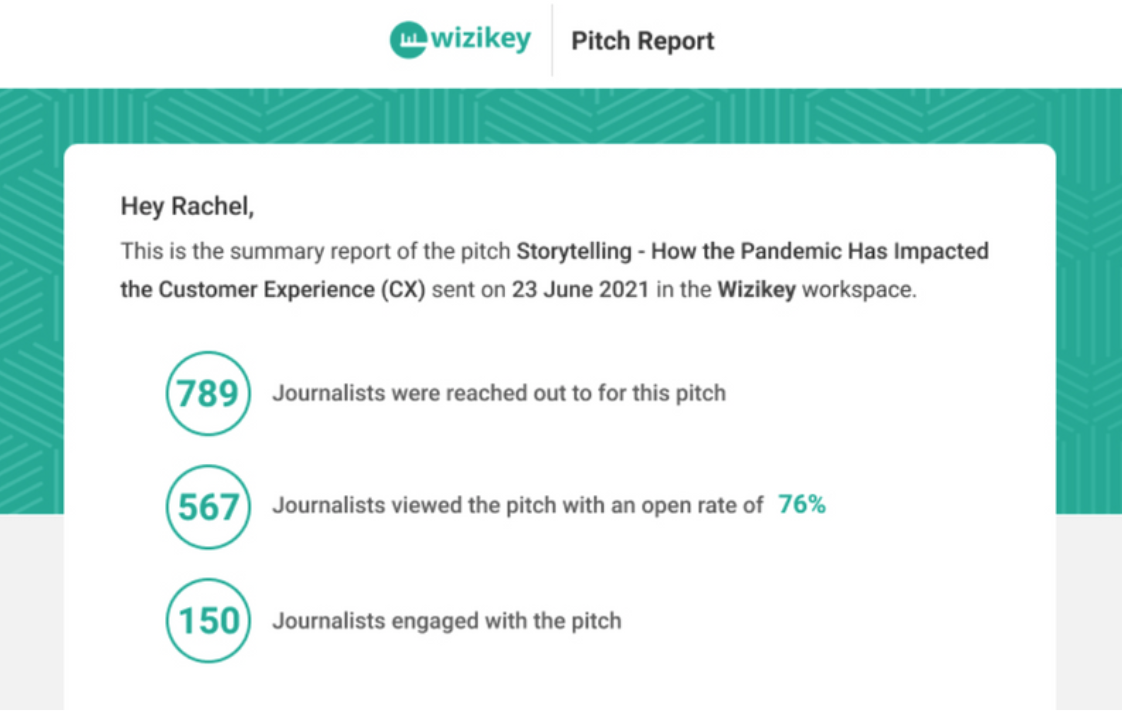 #2 Discover the top journalists who engaged with your pitch:
#3 Coverage you received today (EOD)
And this is not all – you can log in to Wizikey to see the detailed pitch report.
Hope you like it!